Timetable & Pick-up Location
Munich to Venice via Lake Bled
Route runs between 04 May - 03 Oct, 2020. Next departure is on Mon, 4 May.
08:00am

Munich

pick-up
18:00pm Venice drop-off
Munich to Vienna via Salzburg
Route runs between 09 May - 30 Sep, 2020. Next departure is on Sat, 9 May.
08:00am

Munich

pick-up
17:00pm Vienna drop-off
Munich to Paris via Stuttgart
Route runs between 15 May - 08 Oct, 2020. Next departure is on Fri, 15 May.
08:00am

Munich

pick-up
21:30pm Paris drop-off
---
Coach meeting point
Wombat's City Hostel Senefelderstrasse 1 80336, Munich Germany
Busabout hand picks accommodation partners based on strict requirements to ensure our customers get the best possible experience.
Activities & Day Tours
Dachau Memorial
In March 1933, Heinrich Himmler ordered the construction of the one of Germany's first concentration camps in a small town near Munich; Dachau. During the Nazi regime, social, ethnic, and racial enemies were imprisoned in Dachau - the only concentration camp to remain active during the entire Third Reich period. At the time of liberation, over 200,000 prisoners from more than 30 nations had been imprisoned there. Explore the Dachau memorial which has become one of the most important centres of remembrance, contemplation, and learning in Germany today.
Operated by Sandemans New Europe
Busabout Price: €24
Normal Price: €28
Neuschwanstein Tour
Towering over rocky crags at the foot of the German Alps, Neuschwanstein Castle has inspired awe and wonder ever since it opened to the public in 1886. This tour is a full-day, fairytale adventure that is not to be missed! Take in the splendour of the village of Hohenschwangau and the neighbouring castle of Neuschwanstein and discuss the famous Lohengrin legend while overlooking the Alpsee. At the end of the tour, we attempt to unravel the ambiguity of King Ludwig II of Bavaria, who wished to 'remain an eternal enigma'. Will you be the one to
Operated by Sandemans New Europe
Busabout Price: €45
Normal Price: €48
Free Walking Tour
See all the top landmarks of Munich and discover the stories behind great sights such as the Glockenspiel, the Hofbrauhaus (the world's most famous beer hall) and the Frauenkirche. Hear tales of the Bavarian royal family, the turbulent 20th century and the early days of the Nazi Party. Of course no visit would be complete without discussing why beer matters so much to Bavarians and why it tastes so good.
Operated by Sandemans New Europe
Busabout Price: FREE (tips-based)
Normal Price: N/A
Third Reich Tour
Hitler called Munich 'Die Hauptstadt der Bewegung' (the Capital of the Movement); the city and its surrounds were central to the rise to power of the Nazi leader. This tour will examine the infamous streets where some of the darkest stories of human history took root and grew into Hitler's dictatorship. Munich emerged from almost complete destruction during the Allied WWII bombings and was restored but the scars still remain.
Operated by Sandemans New Europe
Busabout Price: €13
Normal Price: €15
Must See & Do in Munich
The City
Munich (München) is truly the capital of all things Bavarian. It's a heady mix of world class museums, historic sites, cosmopolitan shopping, exhausting nightlife, trendy restaurants, roaring beer halls, vast parks and, of course, Oktoberfest.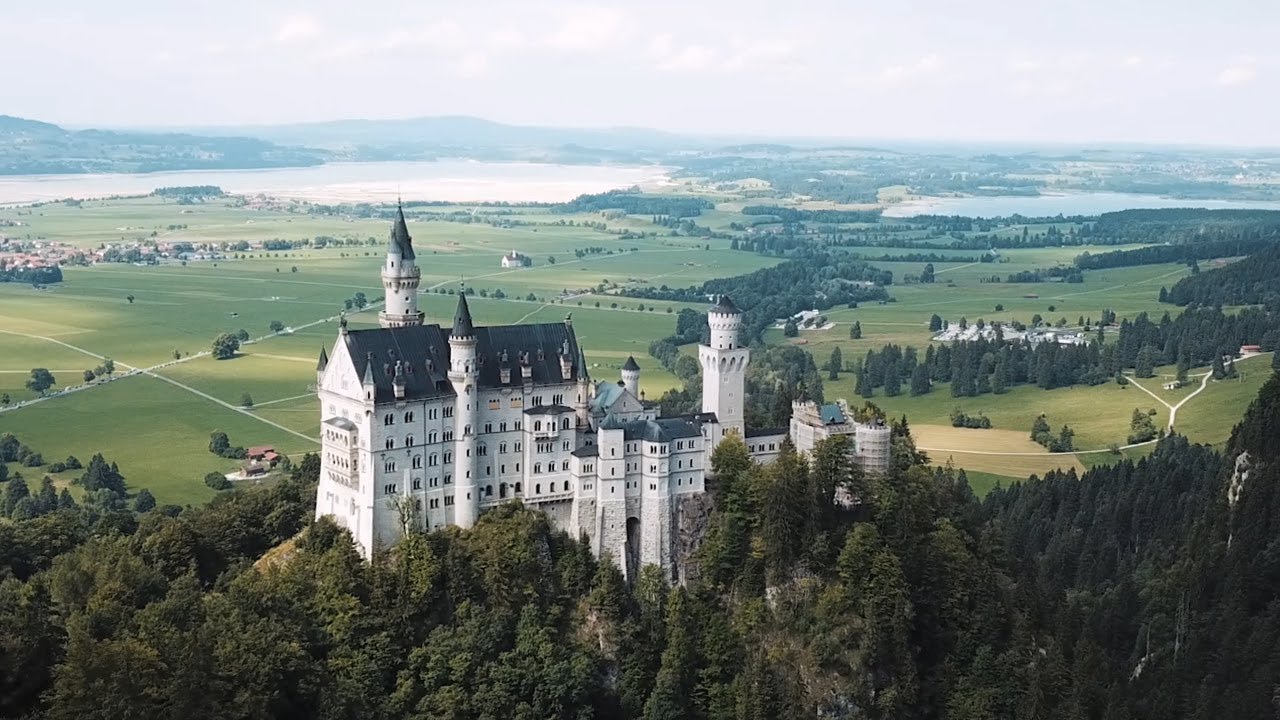 Top things to see
Marienplatz (St Mary's Square) The city's central square since 1158, where you'll find the Old and New Town Halls and an impressive gold column with Mary on the top.
The English Gardens Enormous public garden, great for walking, biking, watching the river surfers or avoiding the nude sunbathers.
Allianz Stadium: Home of FC Bayern Munich This 75,000 seat stadium is famous for it's inflatable plastic panels on the exterior.
Frauenkirche (Cathedral of Our Lady) The symbol of Munich; this twin domed church has plenty of legend associated with it.
Residenz The lavishly decorated former residence of Bavarian royalty, trying to show off to their arch enemies the Austrians.
FOODS TO TRY:
Schweinshaxe & Käsespätzle
There are countless tasty things to try in Bavaria but the classics tend to be pork knuckle and cheese spätzle, a kind of pasta. Both should be available at any beer hall or traditional restaurant, and might be served alongside some sauerkraut or potatoes.
HIDDEN GEM:
Der verrückte Eismacher
An ice cream shop where the focus is on the unusual- there's beer flavour, cream cheese, strawberry champagne, and more… they're not stingy with samples and the service is very friendly.