Timetable & Pick-up Location
Swiss Alps to Munich via Lucerne
Route runs between 08 May - 07 Oct, 2020. Next departure is on Fri, 8 May.
08:00am

Swiss Alps

pick-up
17:00pm Munich drop-off
Swiss Alps to Nice via Milan
Route runs between 29 May - 26 Sep, 2020. Next departure is on Fri, 29 May.
08:00am

Swiss Alps

pick-up
18:30pm Nice drop-off
---
Coach meeting point
Camping Jungfrau 3822 Lauterbrunnen, Switzerland
Busabout hand picks accommodation partners based on strict requirements to ensure our customers get the best possible experience.
Activities & Day Tours
White Water Rafting
Rafting will take place on the Lütschine. White water rafting in Interlaken is some of Europe's best! Teamwork and professional guides allow novices and veterans alike to enjoy the beauty and excitement of white water rafting. The mighty Lütschine offers some of the best white water rafting in the Swiss Alps. Straight from the start below the Eiger North Face, continuous class III-IV rapids surge down from the mountains and out into the Interlaken valley and the Lake of Brienz.
Operated by OUTDOOR INTERLAKEN
Busabout Price: €115
Normal Price: N/A
Skydiving
Tandem skydive with a fully qualified jumpmaster. Take off is from Reichenbach about 40km's from Lauterbrunnen – 10 -15 minute scenic flight over the Alps. You exit at 13,000 feet, free fall, then glide to the ground! You have 45 seconds of free fall at 200kph. This activity has a serious adrenaline factor with the bonus of a really, great flight before you even get to the jump site. After being greeted by our friendly staff at the Reichenbach airport, your jumpmaster explains the exact jump program and familiarises you with your equipment before boarding.
Operated by Scenic Air
Busabout Price: €350
Normal Price: N/A
Adventure Park
Climb trees, zip across highwires, cross rope bridges, walk the plank and more. Seilpark Interlaken is a high forest adventure, of rope bridges, tarzan swings and zip lines all set high-up in the tree tops. Nine courses of varying difficulty provide a fun and challenging day out. You will be fitted with a climbing harness and given instructions before trekking from tree to tree high above the forest floor.
Operated by OUTDOOR INTERLAKEN
Busabout Price: €34.50
Normal Price: N/A
Must See & Do in Lauterbrunnen
The City
Mind boggling beauty mixed with heart pumping adrenaline – Lauterbrunnen is an adventure junkie's paradise. But from rosti and rafting to skydiving and shots, whether it's relaxation or exhilaration you're after, Lauterbrunnen has it all.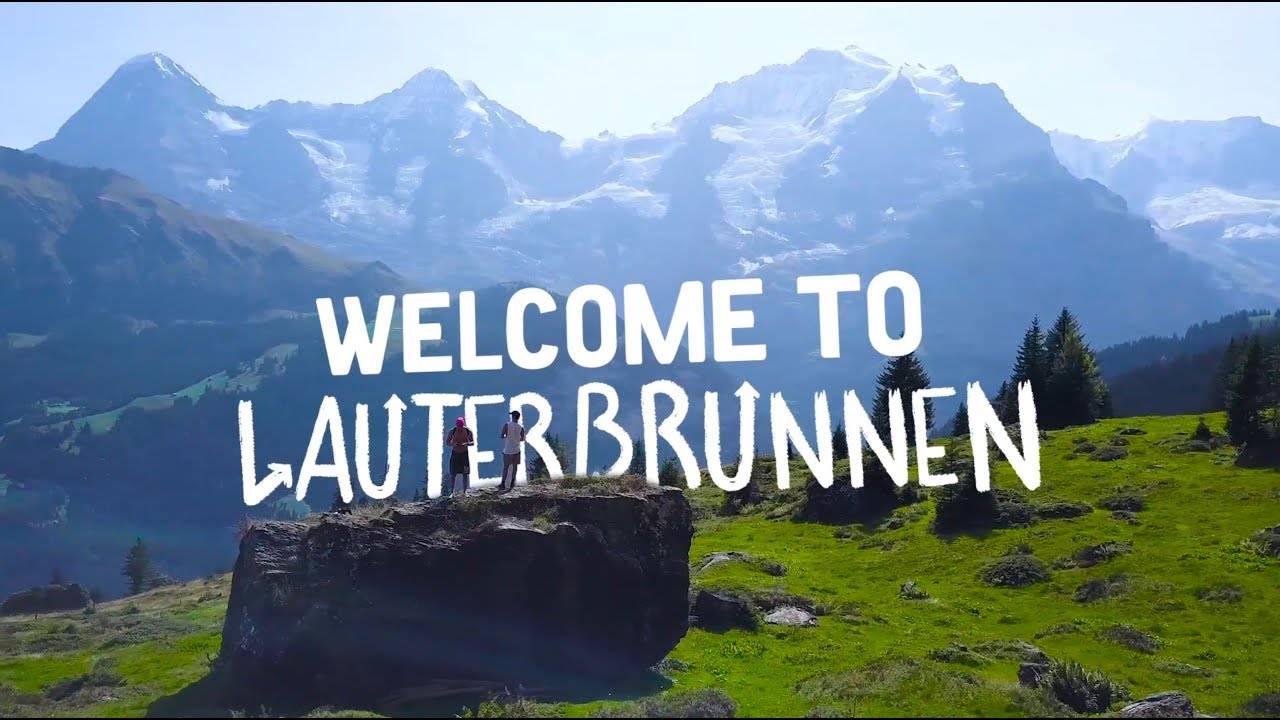 Top things to see
Trümmelbach Falls Europe's largest subterranean waterfalls, this series of ten glacier waterfalls inside a mountain is accessible by a tunnel lift.
Jungfraujoch 'The Top of Europe' is what they call this railway station, the highest in Europe, which is reached by train tracks built through the middle of the mountain!
Schilthorn Piz Gloria James Bond's nemesis had his hideaway here in 1969, but today it's reachable by a series of cable cars, and you'll be rewarded by a stunning view of the three peaks of the Lauterbrunnen valley.
Wengen Another Alpine village with cute timber chalets.
Murren Loop A trail taking in the of the highlights of the region, accessible by foot or cable car, depending on your fitness level.
FOODS TO TRY:
Rösti
There's nothing better than sitting down to a giant plate of rösti -grated, fried potato fritter- after a long day of hiking. Toppings normally include egg, cheese, ham, or vegetables.
HIDDEN GEM:
Local dairies
You might come across small houses or shops selling their home made cheese, milk and yoghurt. If they're unattended you can simply serve yourself by leaving some money in the box.