Timetable & Pick-up Location
Route runs between 30 May - 27 Sep, 2020. Next departure is on Sat, 30 May.
08:00am

Nice

pick-up
18:30pm Barcelona drop-off
---
Coach meeting point
Villa Saint Exupery Beach Hostel 6 Rue Sacha Guitry, 06000 Nice, France
Busabout hand picks accommodation partners based on strict requirements to ensure our customers get the best possible experience.
Activities & Day Tours
Bike Tour
The 3-hour tour will take you from the stunning beaches and eye-catching parks to the grand streets, majestic plazas and hidden Baroque churches or Belle Epoque palaces. There is one hill climb up to the Chateau Hill, where you'll experience breathtaking panoramic views of Nice. The pace of the tour is very relaxed & is accessible to anyone who can ride a bike!
Operated by NICE CYCLE TOURS
Busabout Price: €30
Normal Price: €35
E-Bike Tour - French Riviera
Get to see stunning views and hidden corners that you would not find in any guidebook. Thanks to our eBikes that ride like normal bicycles, you will make easy work of the hills thanks to the electric assistance. You will see the old Port of Nice, traditional fishing boats and Mont Boron City Park where the quiet roads are lined with olive and oak trees and every metre we climb opens up even more incredible views of the Mediterranean Sea, Mont Alban fortress, and the medieval Town of Villefranche.
Operated by NICE CYCLE TOURS
Busabout Price: €45
Normal Price: €50
Must See & Do in Nice
The City
Nice is the Côte d'Azur's most cosmopolitan city. It's a heady mix of old and new, ethnic and domestic, sunshine and smog: strollers, skaters, beach-bums, and business people jostle for position along the beachfront, while tower blocks and bistros stand side-by-side along the city's traffic-thronged streets.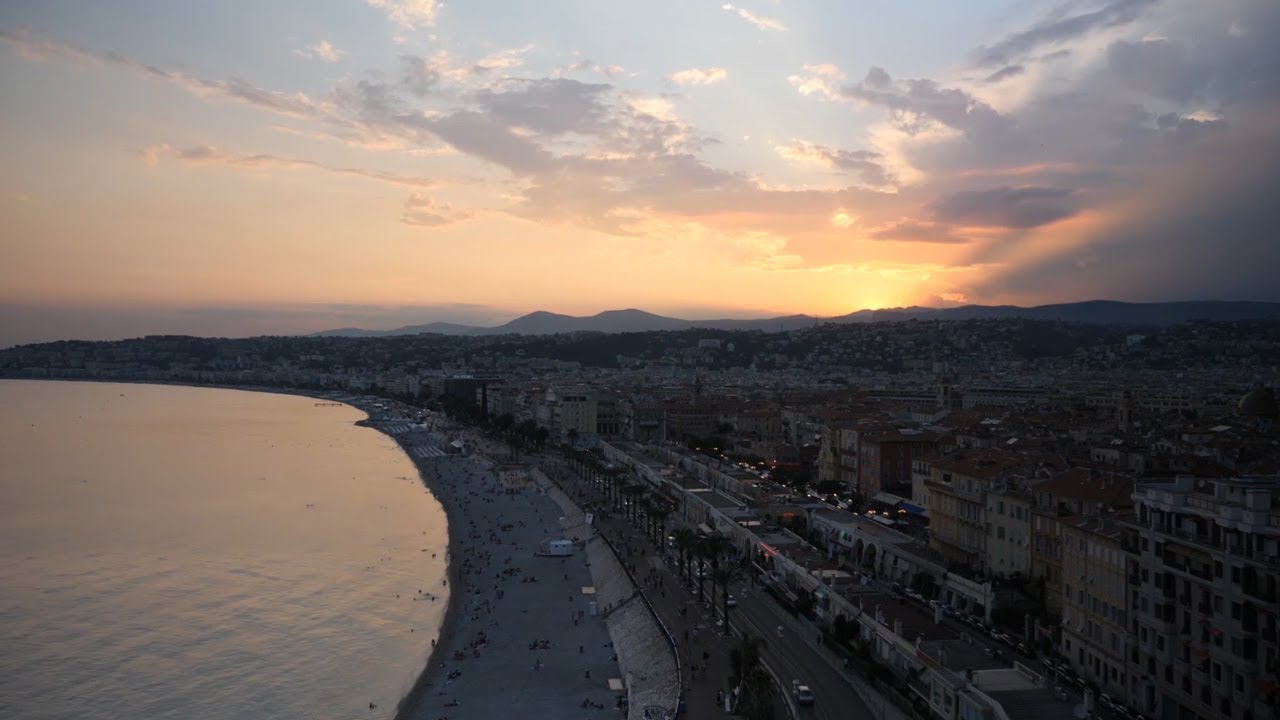 Top things to see
Promenade des Anglais The 'English Boulevard' is simply the best place to stroll, especially in the evening when the sun is setting.
Old Town (Vieux Nice) Getting lost among the winding streets of the well preserved Old Town is a highlight of any trip to Nice.
MAMAC (Museum of Modern & Contemporary Art) A museum dedicated to modern and contemporary art.
Chateau de Colline The old citadel of Nice, now a great place to walk with a fabulous view of the coast from the top.
Cours Saleya Flower and Vegetable Market The main street in the old town offers fruit, veg and flowers every morning.
FOODS TO TRY:
Socca
This flatbread made of chickpea flour can be found all over this region and in Liguria, but in Nice it's truly an institution. It's great alongside a cold glass of rose (another regional specialty), or else bought as a street snack from Chez Theresa on the Cours Saleya.
HIDDEN GEM:
St Nicholas Orthodox Cathedral
Perhaps a surprising find in one of the most famous parts of France, but the Russian aristocracy used to love to holiday on the French riviera, too. Before the revolution they financed their very own Orthodox church, which although seemingly out of place in the suburbs of Nice, is nevertheless beautiful in all its onion domed glory.