Timetable & Pick-up Location
Barcelona to San Sebastian
Route runs between 31 May - 28 Sep, 2020. Next departure is on Sun, 31 May.
Approx duration 8h. Coaches will pick-up passengers every 2 days.
---
Coach meeting point
Safestay Passeig de Gràcia Passeig de Gràcia 33, 08007 Barcelona, Spain
Busabout hand picks accommodation partners based on strict requirements to ensure our customers get the best possible experience.
Activities & Day Tours
Free Walking Tour
Barcelona has an irresistible creative energy: you feel it on the bustling streets and market squares, you see it in the incredible architecture and museums, you taste it in the fabulous food, and you live it in the legendary nightlife. Explore the lifestyle of the most exciting city on the Mediterranean with this 2½-hour walking tour. The incredible rich history and culture of Barcelona will be brought to life for you by the enthusiastic and knowledgeable independent local guides with whom we work.
Operated by Sandemans New Europe
Busabout Price: FREE (tips-based)
Normal Price: N/A
Forbidden Walking Tour
Barcelona is known for its sunshine, architecture and great food, but this beautiful city also has a dark side. Discover the true depths of depravity, desperation and degradation that envelope Barcelona's past.
On this 2-hour walking tour, your guide will tell you terrifying tales of torture, murder and scandal. From the 20th Century female vampire who roamed the streets looking for children, to the controversial erotic shows that are still held today, the Forbidden Tour will show you another side of Barcelona.
Operated by Sandemans New Europe
Busabout Price: €12
Normal Price: €14
Gaudi & Modernisme Walking Tour
Antoni Gaudí's incredible buildings are a monument not just to his distinctive genius but to the spirit of a generation. The 19th-century Catalan Renaissance saw the cultural rebirth of a nation that reached its peak with the Modernisme movement. Gaudí and his contemporaries took the spirit of the times and mixed modern techniques with traditional craftsmanship to enrich Barcelona.
The tour is much more than a series of photo opportunities (although don't forget your camera!). We dig deep into the roots of the movement and explore the social unrest and political issues that the glossy guidebooks ignore.
Operated by Sandemans New Europe
Busabout Price: €12
Normal Price: €14
Tapas Tour & Flamenco Show
Going out for tapas is much more than just a meal; it´s one of the most important social events for Spanish people.
For the Tapas Experience we visit three bars in the Barceloneta and El Born districts, the heart of the city. You'll discover some of Barcelona's best tapas bars, where we offer fantastic deals such as a beer and small tapa for just €1.50, a free shot in the last venue and great discounts on a wide range of tapas additional to those included in the ticket price!
Operated by Sandemans New Europe
Busabout Price: €33
Normal Price: €35
Must See & Do in Barcelona
The City
Stylish Barcelona is a forward-thinking place, on the cutting edge of art, design and cuisine but with an equally rich past stretching back to Roman days. Whether you explore its medieval palaces and plazas, gawk at the Modernista masterpieces, shop for designer duds along its stylish boulevards, sample its exciting nightlife or just soak up the sun on the city beaches, you'll be hard-pressed not to fall in love with this vibrant city.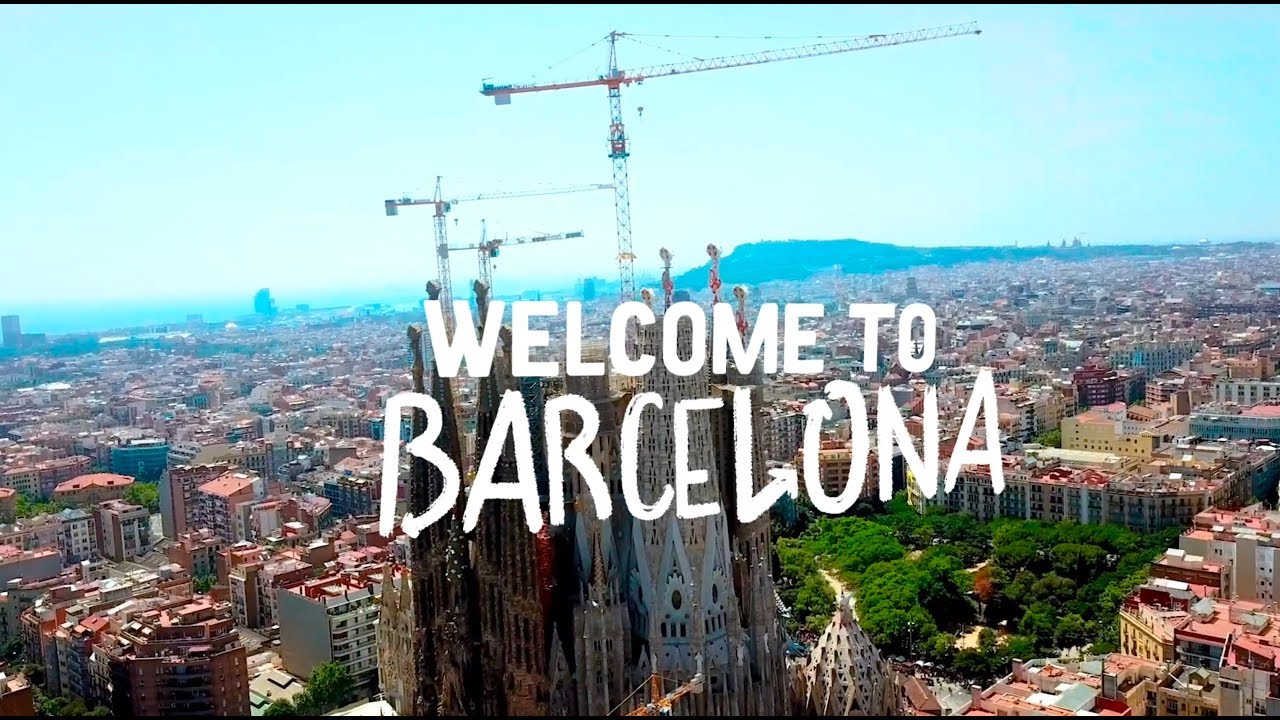 Top things to see
La Sagrada Familia Gaudi's unfinished Modernista masterpiece, this church must be seen to be believed
Gothic Quarter/Barri Gotic The heart of the old town, it's touristy but there is still magic to be found in the narrow alleys and winding streets.
Park Güell High above Barcelona is Gaudi's abandoned suburban housing development, which is now a sprawling park.
Las Ramblas The pedestrianised, 1.2 km beating heart of Barcelona, it's a great place to start your exploration of the city.
Montjuic Once part of the city's defences, now simply a hill overlooking the harbour, also home to the Museum of Catalonian Art, the Magic Fountain, castle, cemetery and more.
FOODS TO TRY:
Pa amb Tomaquet
The simplest but absolutely classic Catalan tapa - bread with tomato. This bread rubbed with garlic and tomato can be enjoyed with every meal, and even stacked with more veggies or meats for extra deliciousness.
HIDDEN GEM:
Bunquers del Carmel
The best panoramic view of Barcelona is not only free, it also happens to be where Spanish civil-war era bunkers and anti aircraft guns were installed. There's not much else around so take your own picnic, chat to the locals and enjoy the view.