Timetable & Pick-up Location
Route runs between 29 May - 26 Sep, 2020. Next departure is on Fri, 29 May.
13:15pm

Milan

pick-up
18:30pm Nice drop-off
Approx duration 5h15m. Coaches will pick-up passengers every 2 days.
---
Coach meeting point
Ostello Bello Grande Via R. Lepetit 33,Milan, Italy
from €28.78
Recommended Accommodation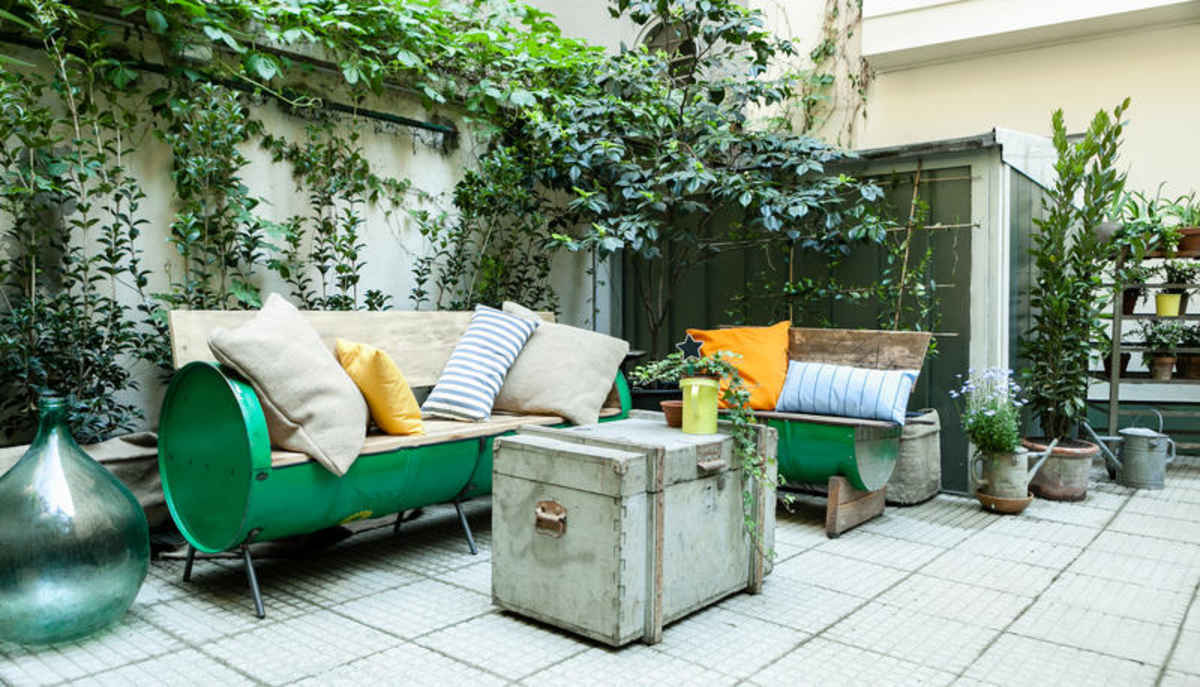 Ostello Bello Grande
We recommend you stay with Ostello Bello Grande. Rated 95% on Hostelworld.
Ostello Bello Grande is only 100 meters from Central Train Station. Here you can find the Airport… See all included services and facilities
Busabout hand picks accommodation partners based on strict requirements to ensure our customers get the best possible experience.
Ostello Bello Grande
Ostello Bello Grande, winner of the Best Large Hostel Worldwide HW Awards 2017, is only 50 meters from Milan Central Station. We are happy to host you and let you free to enjoy all our (free!) facilities! The best location: Ostello Bello Grande is only 100 meters from Central Train Station, where you can find the Airport shuttles to Linate, Malpensa and Orio Al Serio-Bergamo airport; the green and yellow subway lines while the red one is only few blocks away; buses and tram to the city center and, of course, high speed trains to all the most important italian cities like Venice, Florence, Rome, Naples. The Duomo square is easily reachable by 3 subway stops or by a nice 20 minutes walk through the main city attractions. The Isola nightlife district, the Alcatraz Club, the famous shopping street Buenos Aires are few minutes walking distance from Ostello Bello Grande. Staff: Our team has traveled throughout the five Continents, visiting more than 300 hostels. As property guests ourselves, we want to provide the best hospitality and experience to other fellow travelers! We speak English, Spanish, French, Portuguese, Japanese, German, Corean and Slovenian. Value for money & facilities: we know Milano is a little expensive and it's not easy to be a traveler (or a tourist) in this city, that's why we decided to offer you all the services you may need including them for free in our price. - All Ensuite Rooms / Air con. in all rooms and common areas - Free Open WiFi (100Mb) in all rooms and common areas / Free use of laptops / Free prints for your next boarding pass or tickets - Free Welcome Drink (pint of beer, glass of wine, coffee, cappuccino, juices, spritz…) - 24 hours Reception and Bar - 24 hours Free flow Coffee, Tea and Mate - 3 open air Terraces with hammocks, vegetable gardens and BBQ - Lounge with TVsat (with DVD, Wii PS3), boardgames, pingpong, fussball, arcade games etc. etc. - Musical instruments (piano, 6/12 string guitars) - Free Tours and Infos / Free city maps - By request: Free shampoos & soaps / Free earplugs / Free Hairdryer / Free Iron board - Free safe deposit box at the reception / Free luggage storage - Free linen - Pets are more than welcome (in private rooms) - For the room key, padlock and towels a 5€ deposit will be asked. It will be returned at the departure. Due to Covid we had to limit access to the kitchen. Atmosphere: If you want a quiet and relaxed environment, our kitchen and our beautiful 6th floor rooftop are always open only for our guests; to the ones who want to meet people and have some drinks, our bar is the right place to be! Here you can enjoy our free aperitivo, our exhibitions and concerts, you can play instruments, drink with your fellow travelers or merge with locals. Safety: every guest has his own locker in his room and we will provide you with padlocks for free as you check in. You can also use a safe deposit box at the reception for your "small" value items (laptop, money, passports…). Luggage storage is free for early check in or check out. Cleanliness: As you check-in you will be showed around all the hostel; by doing this we can check and verify everyday (about 30 times per day) the cleanliness and the maintenance works in the rooms and in the common areas. We are very meticulous and serious about this, so if you ever notice something to fix (but you won't), please let us know!
Service and Facilities
• 24 Hour Reception
• 24 Hour Security
• Adaptors
• Air Conditioning
• Bar
• BBQ
• Board games
• Book Exchange
• Breakfast Not Included
• Cafe
• Ceiling Fan
• Common Room
• Dryer
• DVD's
• Elevator
• Free City Maps
• Free Internet Access
• Free WiFi
• Fridge/Freezer
• Foosball
• Games Room
• Hair Dryers
• Hot Showers
• Housekeeping
• Internet Access
• Self-Catering Facilities
• Laundry Facilities
• Linen Included
• Security Lockers
• Luggage Storage
• Meals available
• Meeting Room
• Microwave
• Outdoor Terrace
• PlayStation
• Reading Light
• Servizi aggiornate
• Follows Covid-19 sanitation guidance
• Tea & Coffee Making Facilities
• Towels for hire
• Washing machine
• Wheelchair Friendly
• Wi-Fi
• Wii
General Information
Check-in: 14h —23h
Ostello Bello Grande's Policies & Conditions: Check in 24 Hrs Check out 11:30 Payment upon arrival by cash, credit cards, debit cards. (This property may pre-authorise your card before arrival). City tax excluded: 2€ per person per night 10% VAT included Cancellation policy: 48 hours before arrival. Breakfast included. General: No curfew. Pet friendly. Child friendly: children under the age of 3 can sleep in parents' bed for free (in private rooms) Reception Available 24 hours
Address and Location
Via Roberto Lepetit, 33, Milan, Italy
From Linate, Malpensa or Bergamo (Orio al Serio) airport, take the bus to Stazione Centrale (Central Station). Be careful: buses from Malpensa stop at the right side of the station, buses from Linate and Orio al Serio stop at the left side of the station. If you took the bus at Linate or Orio al Serio: once you get off of the bus, walk down the station for 100 meters in the direction of the main entrance; you will see a taxi stop on your left: turn left and cross the taxi station, walk for 50 meters and take the first street on the right: you found Ostello Bello Grande! If you took the bus at Malpensa: walk down the station for 100 meters till the main entrance, than turn left and cross the square to go on the other side of the station (so keep walking with the station on your left). You will see a taxi station in front of you, go straight for 50 meters and take the first street on the right: you found Ostello Bello Grande! If you are coming by train, turn left at the exit of the station. Cross the street and take the first street on your right: you found us!
Price from €28.78 per person
Must See & Do in Milan
The City
What is it about Milan? Is it the soaring gothic cathedral? The furiously fashionable arcades? Maybe it's the fast-paced lifestyles of its inhabitants? Whatever it is, it's awesome and you're sure to remember it. Wander the ancient streets searching for the most expensive handbag, gorge on nibbles that come free with your delicious wine, or appreciate art more valuable than a solid gold Ferrari. And if you figure out what makes Milan so special: please let us know.
Top things to see
Castello Sforzesco A 15th century castle built by Francesco Sforza, Duke of Milan.
Piazza del Duomo The vast square in front of the towering and marble covered Duomo, one of the most beautiful in Europe.
Museo Nationale Della Scienza e Della Technologia The largest science and technology museum in Italy, dedicated to Leonardo Da Vinci.
San Siro Stadium Home ground of both AC Milan and Inter Milan.
Santa Maria delle Grazie Home to Da Vinci's famous 'Last Supper' fresco- you'll need to book ahead.
FOODS TO TRY:
Risotto alla Milanese
A first course, this golden rice dish tastes as good as it looks. The main ingredient is definitely saffron, but the real traditional Milanese recipe includes the use of beef marrow, fundamental to enrich the taste of the dish, and a dash of white wine.
HIDDEN GEM:
San Bernadino alle Ossa
An ossuary built in 1210 to collect bones from the Ospedale Maggiore of Milan. Today, the ossuary is located at the end of a short corridor to the the right of the church's entrance. The vault is decorated with frescos, and the walls are completely covered in bones and skulls, some from the old ossuary, some from other local graveyards; they also decorate the doors and the pillars.