Timetable & Pick-up Location
Lake Bled pick-up & drop-off point and the recommended accommodation details is coming soon.
Use the below information as a guide on what to expect.
Coach arrival and depature is located outside:
Jazz Hostel & Apartments Prešernova cesta 68, 4260 Bled, Slovenia
Departs
Arrives
Runs
Lake Bled
13:00
Venice
18:00
4 May - 3 Oct
5h

Next departure from Lake Bled to Venice is on Sat, 4 May.
Approx duration 5h. Coaches will pick-up passengers every 2 days.

Lake Bled | 13:00 ⇢ Venice | 18:00

View all departures in:
May | June | Jul| Aug| Sep| Oct

---
View the network map
Lake Bled Activities & Tours
Emerald River Adventure
Join us on a really great, dynamic and fun day out, where we'll explore the most beautiful places all around the Triglav National Park and the Julian Alps and we'll have good fun all through the whole day. Opt in for some of the best white water rafting in Slovenia on the river Soca. We recommend you bring sporty shoes, a jacket or a fl eece, swimming suits and a towel, some money for lunch and extra drinks.
Company:

3GLAV ADVENTURES

Tour Name:

Emerald River Adventure

Busabout Price:

€120 with rafting, €80 without rafting

Normal Price:

N/A
Must See & Do in Lake Bled
The City
The moment you lay your eyes on Bled, you will fall head over heels in love with this special place. Bled certainly lives up to its winning reputation with its quaint picture-postcard town, emerald-green lake and medieval castle all surrounded by the Julian Alps. With all of this beauty there is no wonder this is a popular spot luring all walks of life from backpackers to honeymooners by the droves in the summer to both relax and take in the beauty, or to head out and explore the great outdoors.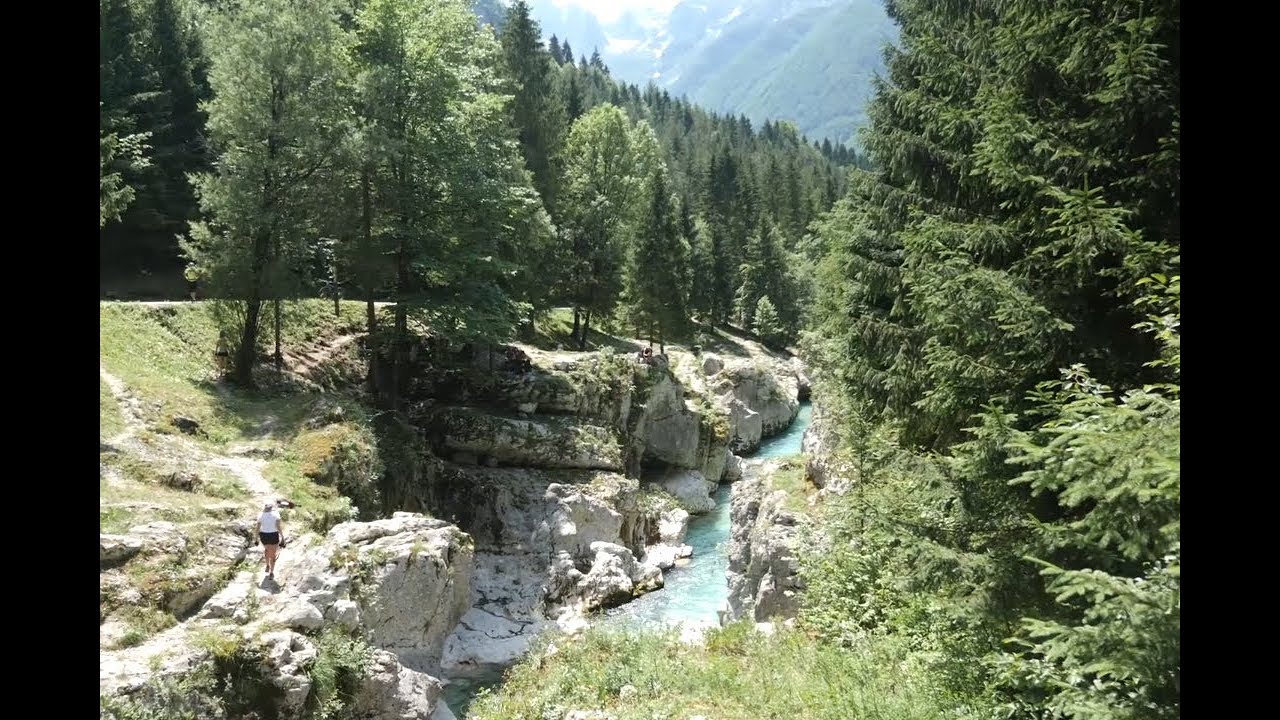 Top things to see
Lake Bled The lake itself is going to drain your battery before you've finished taking photos- it's just. That. Perfect.
Bled Island The island in the middle of the lake is a pleasant rowboat ride away, and like any self respecting island has a healthy amount of legend attached to it.
Hills around the lake Pleasant walking paths and great views abound in the surround of the lake area.
Vintgar Gorge This 1.6km gorge is another 'grammable outing, just when you thought you were done taking pictures.
Triglav National Park The only national park in Slovenia, located in the beautiful Julian Alps.
FOODS TO TRY:
Bled cake
This layered cream and pastry concoction, the symbol of Bled, is served all over town, but most famously at the Park hotel, where it was invented in 1953 with the arrival of a famous pastry chef.