Timetable & Pick-up Location
Route runs between 11 May - 02 Oct, 2020. Next departure is on Mon, 11 May.
08:00am

Krakow

pick-up
11:00am

Zakopane

optional stop
19:00pm Budapest drop-off
---
Coach meeting point
Atlantis Hostel Dietla 58, 31-007 Kraków, Poland
from €6.48
Recommended Accommodation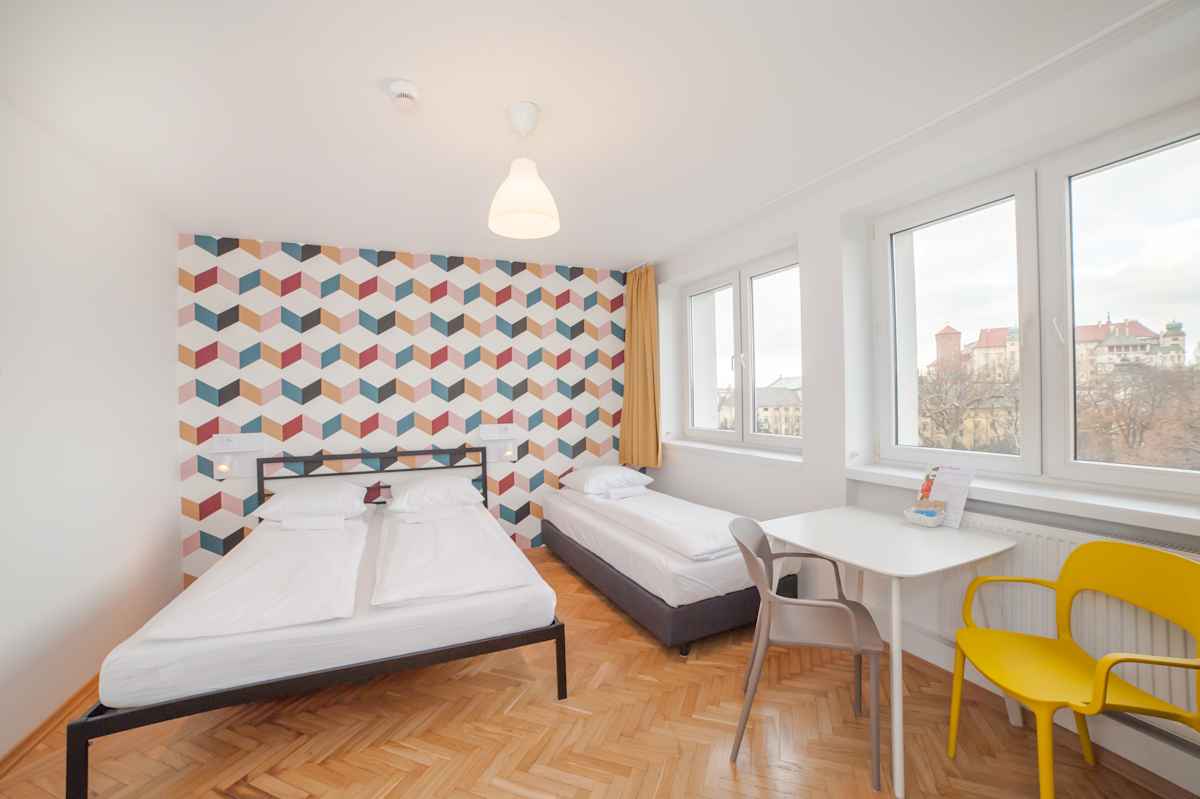 Atlantis Hostel
We recommend you stay with Atlantis Hostel. Rated 86% on Hostelworld.
In 4 minutes you'll walk to the main square in Kazimierz - former Jewish district, now the most… See all included services and facilities
Busabout hand picks accommodation partners based on strict requirements to ensure our customers get the best possible experience.
Atlantis Hostel
-- ATLANTIS HOSTEL --- Welcome to the biggest, one of the most popular and newly renovated hostel in the centre of Krakow. Here you won't pay for things you don't need and don't intend to use, while at the same time, you'll most likely find everything that you need, and you won't have to pay extra! You have a choice of clean & comfortable rooms: 2-, 3-, 4-, 6-, 8-, or 10-bed. You'll fit with your group of friends, regardless of how many of you there are. We offer two types of rooms- ensuite and with shared bathroom. Shared rooms are perfect for those on a budget, meanwhile in ensuite rooms you would find a private bathroom, individual sockets, shelfs and bedside lamps for each bed and thick comfortable mattresses. Our receptionists will help you with a city map, pamphlets and good advice. You can book a tour directly with us - Auschwitz, Salt Mine and plenty of city tours as well as pub crawls and other activities. The hostel is equipped with a CCTV monitoring and various security measures like a modern fire protection system. Hostel Atlantis, with one of the lowest prices in the centre of Krakow, guarantees comfortable conditions, safety, an ideal location, and the friendly service of our young staff. Do you need anything else? Probably not. -kitchen & common room -free individual lockers in dorms -free towels - available at the reception -free linen and duvets -free coffee and tea, all day! -free WiFi all around the hostel (also in the room!) -book exchange -free maps and guidebooks -free luggage storage -free traditional polish hospitality IMPORTANT: In order to secure your booking, the property reserves the right to pre-authorize your credit card prior to arrival. So please make sure you have enough funds on the used card! If a pre-authorization fails, the property will ask you to provide new card details within 24 hours. If you don't do so, the property will cancel your reservation!
Service and Facilities
• 24 Hour Reception
• Adaptors
• Board games
• Breakfast Not Included
• Common Room
• Free City Maps
• Free Internet Access
• Free WiFi
• Fridge/Freezer
• Hair Dryers
• Hair Dryers For Hire
• Hot Showers
• Internet Access
• Iron/Ironing Board
• Self-Catering Facilities
• Linen Included
• Security Lockers
• Luggage Storage
• Microwave
• Reading Light
• Servizi aggiornate
• Tea & Coffee Making Facilities
• Tours/Travel Desk
• Towels for hire
• Towels Included
• Wi-Fi
General Information
Check-in: 0h —23h
IMPORTANT: In order to secure your booking, the property reserves the right to pre-authorise your credit card prior to arrival. So please make sure you have enough funds on the used card! If a pre-authorisation fails, property will ask you to provide new card details within 24 hours. If you don't do so, property will cancel your reservation! Cancellation policy: Standard booking: 1. Cancellations must be made at least 24 hours prior to arrival date, otherwise you might be charged for the first night! 2. Non-refundable booking: Property can charge the outstanding amount at any time after the booking has been made. In case a charge is not possible, e.g. due to insufficient funds, the property will contact you by email asking you to provide valid card details within 24 hours directly to them. If you do not provide those details, the property is entitled to cancel your reservation.
Address and Location
ul. Dietla 58, Krakow, Poland
From the Airport you can take a bus nr 252 (towards os.PODWAWELSKIE) and exit on the stop CENTRUM KONGRESOWE ICE. Next take a tram nr 71 or 73 and exit on the 2nd stop STRADOM, go straight ahead about 100 meters (you should see Atlantis sign from there) just continue your walk until you reach us. You also can take a train from the airport to Main Railway Station and then follow steps bellow. From Main Railway Station - take tram #52 direction 'Czerwone Maki' – 2 stops. Get off at 'Starowiślna' stop, turn right, cross Starowiślna Street, walk straight for 350m (you will walk past Sebastiana Street). You can buy a 20-minute tram ticket at an automated machine at the tram stop or on the tram itself.
Price from €6.48 per person
Activities & Day Tours
Pub Crawl
Krawl Through Krakow has concocted for you a recipe for the most outrageously fun night out you will ever have. Scenes from the Hangover set in the backdrop of medieval Europe are what you should picture. It begins with an hour of unlimited drinks and then it's a roller coaster of vodka shots, underground venues, toasting with local nutters and fellow travellers, dancing on bars and partying the night away in booming clubs. At each of the venues you'll have free VIP queue jump, entrance and welcome shots.
Operated by Krawl Through Kraków Pub Crawl
Busabout Price: €15
Normal Price: €16
Auschwitz-Birkenau Tour
We believe that Auschwitz is something much more than just a regular Museum. The infamous Nazi Concentration camp, and a place of mass genocide. One should think of a visit in more of the 'life experience' category. For some people, it's the world's largest cemetery, and for the others it's one of the most important witnesses of the tragedies of World War II. No matter what your interests are – we believe – everybody should see it.
Operated by COOL TOUR COMPANY
Busabout Price: €42.50
Normal Price: N/A
Bike Tour
The first part of the tour is in the Old Town, where we visit the Main Market Square, the Czartoryski Museum, the Main Gate & the Old City walls, the trumpet player, and more. We then leave the center behind us and get away from the touristy bit, towards Kazimierz, the old Jewish part of town, and then to Oscar Schindler's factory. Then we make our way back to center with a nice ride along the river to see the fire-breathing dragon of Wawel castle.
Operated by COOL TOUR
Busabout Price: €22
Normal Price: N/A
Wieliczka Salt Mine Tour
Learn about the history of white gold mining since the 14th century, find out if underground bungee is possible and lick off 5kg of salt (included in the ticket price) from the walls of this UNESCO-listed underground miracle of the world.
Operated by COOL TOUR COMPANY
Busabout Price: €42.5
Normal Price: N/A
Must See & Do in Krakow
The City
Founded on the legend of a dragon lurking beneath the fairy-tale Wawel Castle that overlooks the bending river; Krakow is definitely one of those cities that has an air of magic to it. The Old Town has one of the largest medieval market squares in Europe, and churches that soar high above all the other buildings - it is hard not to be impressed. Nowadays it is home to hundreds of thousands of students, so there is a modern buzz filling up the hundreds of restaurants, bars and clubs.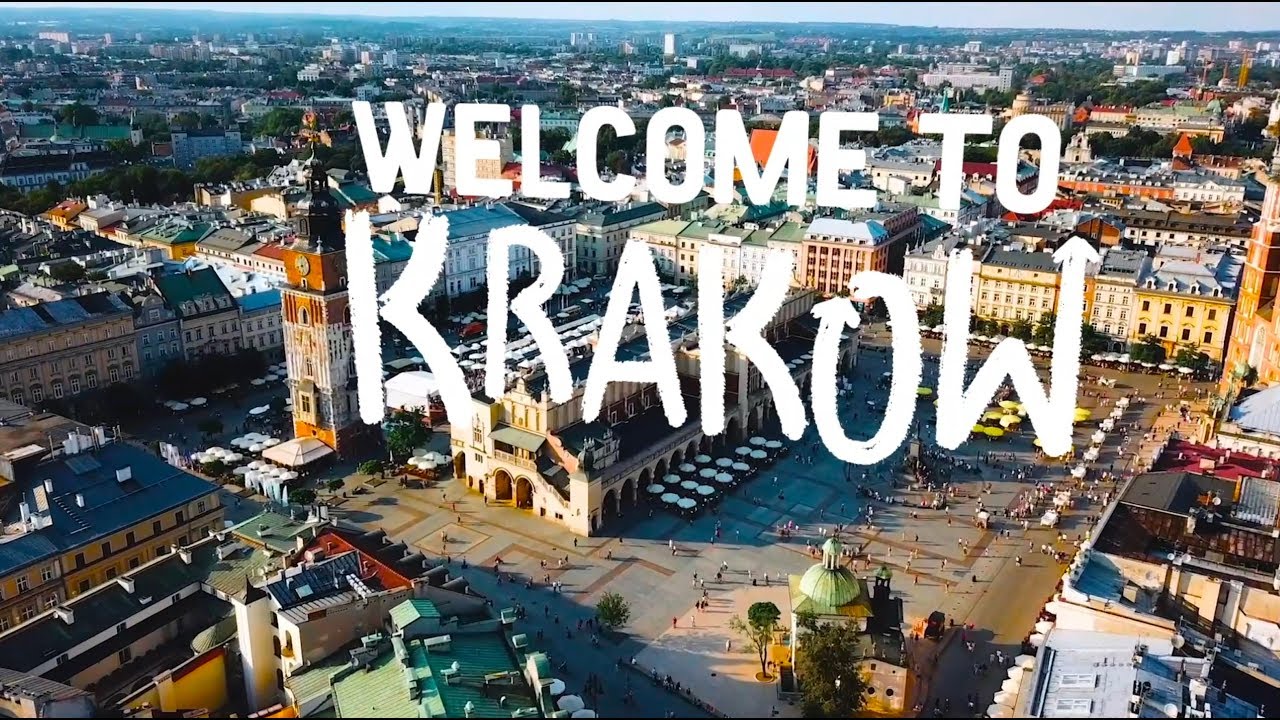 Top things to see
Main Market Square The largest medieval market square in Europe, this is the heart of Krakow, where locals come to eat, drink, shop and stroll.
St Mary's Church This 14th century church towers over one corner of the main square, drawing visitors to see the carved wooden altarpiece, or hear the hourly trumpet calls.
Kazimierz The old Jewish Quarter has been reborn as a hip place to eat, drink and shop at all hours of the day.
Schindler Factory Museum Learn about Krakow under Nazi occupation at this museum housed in the former factory of German businessman Oskar Schindler.
Wawel Once upon a time, Krakow was the capital of Poland, and Wawel was the royal residence.
FOODS TO TRY:
Pierogi
The humble dumpling is always there for you, whether you have a huge appetite or just need a little snack. There's meat filled, or vegetarian, sweet or savoury. The choice is yours-and if you want to choose everything, don't worry, it won't break the bank.
HIDDEN GEM:
Mercy Brown
Step into the prohibition era in this hidden speakeasy which serves cocktails made of top shelf Polish vodka, and other imaginitive ingredients, like sparkling birch juice and pine sap.