Timetable & Pick-up Location
Route runs between 12 May - 03 Oct, 2020. Next departure is on Tue, 12 May.
08:00am

Budapest

pick-up
14:30pm

Zagreb

optional stop
21:00pm Split drop-off
---
Coach meeting point
Wombat's City Hostel Budapest Budapest, Király u. 20, 1061 Hungary
from €8.91
Recommended Accommodation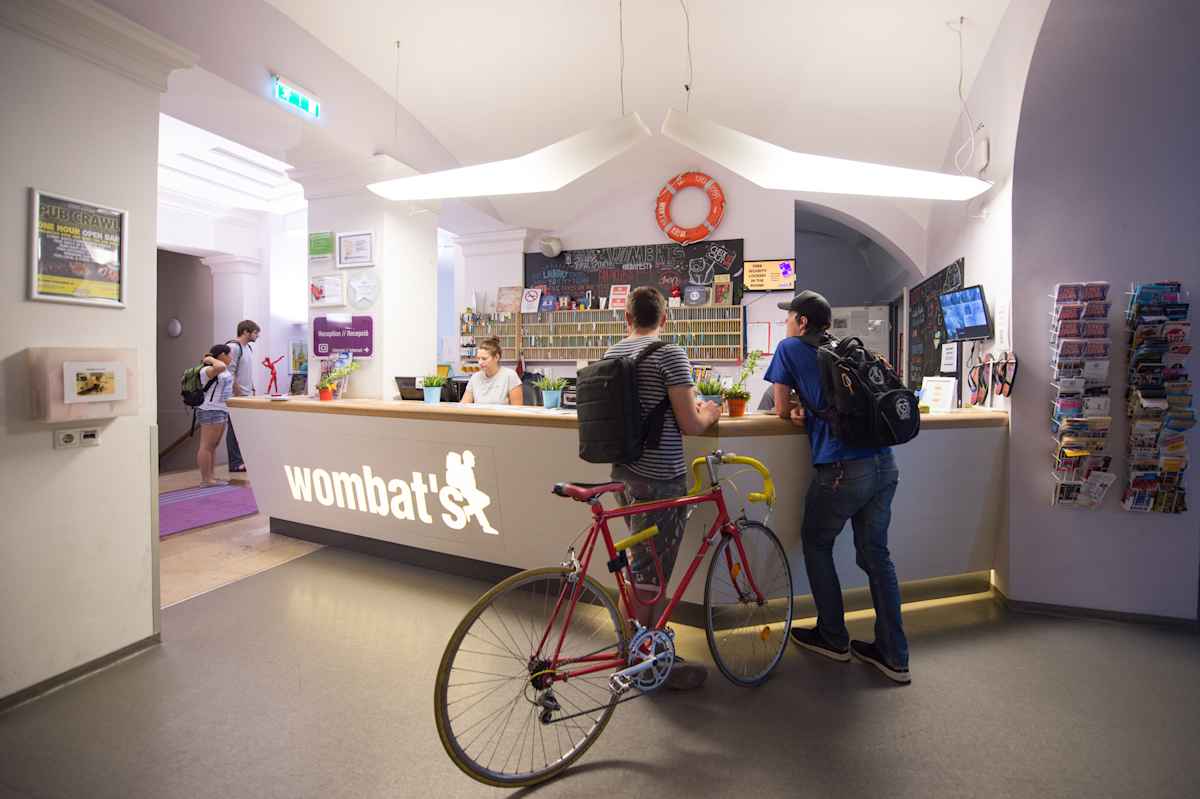 Wombats City Hostel Budapest
We recommend you stay with Wombats City Hostel Budapest. Rated 88% on Hostelworld.
The 6th and 7th districts (our road separates the two) are Budapest's cultural center. We are… See all included services and facilities
Busabout hand picks accommodation partners based on strict requirements to ensure our customers get the best possible experience.
Wombats City Hostel Budapest
Are all your friends telling you their stories about Budapest? Are you interested in European history, but ready to party, too? You should definitely come to the Hungarian capital, stay at wombat's CITY HOSTELS - BUDAPEST and see all we can offer you here. Goulash, paprika, pálinka… and these are just the well-known ones. We will help you to be more than a tourist, and discover the hidden parts of this amazing city. We are located in the heart of downtown, surrounded by historical sites like St Stephen's Basilica, the Grand Synagogue and the beautiful world heritage Andrássy Avenue. The area was just renovated and recently became THE party area of the city. wombat's CITY HOSTELS is proud to be one of the most experienced hostel chains (20 years of hostel knowledge!) and a background of award winning houses located all over Europe: Berlin, Budapest, London, Munich, Venice and Vienna. wombat's CITY HOSTELS offers safe, clean, quality accommodations. Spacious dorm rooms with ensuite bathroom and individual lockers in dorms for personal belongings. Included + bedding + WIFI in the entire building + our own wombat's city maps + fully equipped guest kitchen (plus: free food section, free noodles and rice) + luggage room + welcome drink + air condition in every room Additional features + our lively womBar serves affordable drinks/cocktails/snacks and offers happy hours and regular events (check out the Hostel Events section on this site below!) + breakfast buffet (for an additional fee): bread, muesli, yoghurt, cheese, spread, fruits, orange juice, milk, coffee, tea and much more + coin operated laundry facilities (washing and crying – ups, sorry about the typo, of course we mean drying), so you can re-vitalize your clothes ;) + bike rental Cleanliness is not something to take for granted in many other hostels, but we do take this seriously: we have won the 'cleanest hostel worldwide' award multiple times. By travellers for travellers We have travelled the world ourselves - so we know firsthand what you are doing and what you expect from us. We care for you and also for your feedback. We make sure that you'll feel safe and welcome here. When you have been on the road all day long, seeing sights and walking and walking, it's cool to have a nice scene at the hostel where you can relax, have some beers, exchange travel ideas and make new friends. Among all the lovely details there's one thing that makes wombat's special; The hostel atmosphere that we all love, travellers sharing not only a space, but an experience. This will make your stay a memorable one! Please be aware that we have a minimum age of 18 years.
Service and Facilities
• 24 Hour Reception
• 24 Hour Security
• Adaptors
• Air Conditioning
• Bar
• Bicycle Parking
• Board games
• Book Exchange
• Breakfast Not Included
• Common Room
• Dishwasher
• Dryer
• Elevator
• Telephone/Fax Facilities
• Flexible NRR
• Free City Maps
• Free WiFi
• Fridge/Freezer
• Hair Dryers For Hire
• Hot Showers
• Housekeeping
• Internet Access
• Key Card Access
• Self-Catering Facilities
• Laundry Facilities
• Linen Included
• Security Lockers
• Luggage Storage
• Microwave
• Pool Table
• Postal Service
• Reading Light
• Servizi aggiornate
• Follows Covid-19 sanitation guidance
• Tea & Coffee Making Facilities
• Towels for hire
• Utensils
• Vending Machines
• Washing machine
• Wheelchair Friendly
• Wi-Fi
General Information
Check-in: 14h —23h
CANCELLATION CONDITIONS FULLY FLEXIBLE RESERVATIONS: *Bookings can be changed (depending on availability) and cancelled up to 24 HOURS prior to arrival. *In case of a No-Show or delayed cancellation request, the amount of the FIRST night will be charged. *If you need to change the dates of your reservation, please let us know via e-mail. *We need to know the name and the reference number of your reservation in order to help you. In case of a cancellation, we recommend to cancel directly through your Hostelworld profile, however, you are also welcome to contact us directly. NON-REFUNDABLE RESERVATIONS: * Full payment is required at the time of booking and is non-refundable. * If you depart earlier, cancel or fail to honour this reservation, you will not be refunded. * Any extensions of this stay require a new reservation for the additional dates - subject to availability and current rates In case of invalid credit card details, our team will contact you. You'll have 48 hours to provide valid credit card details, otherwise we reserve the right to cancel the reservation. GENERAL INFORMATION: Check-in starts at 2 p.m. Check-out is until 10 a.m. In case of an earlier arrival or later departure, you are welcome to use our luggage room meanwhile. You need a valid photo ID in order to check-in! No ID = No check-in! 24/7 front desk Payment upon arrival by cash, or cards (Visa, MasterCard, Maestro) Please note the property may pre-authorise your card before arrival. All dormitories include: Power sockets Linen & bedding Personal locker (operated via key card) Please note: minimum age restriction is 18! Thanks for reading this. We wish you a nice trip and look forward to welcoming you! Your womCrew
Address and Location
Kiraly utca 20, Budapest, Hungary
++ From KELETI STATION ++ Take Metro line 2, direction DELI PALYAUDVAR, get off at DEAK FEREC TER (3rd stop). Take the exit to KAROLY KORUT and turn left to KIRALY UTCA. From there walk down the street 300 meters. ++ From NYUGATI STATION ++ Take Metro line 3 (blue line), direction KOBANYA-KISPEST, get off at DEAK FEREC TER (2nd stop). Take the exit to KAROLY KORUT and turn left to KIRALY UTCA. From there walk down the street 300 meters. ++ From NEPLIGET BUS STATION ++ Take Metro line 3 (blue line), direction UJPEST-KOZPONT, get off at DEAK FEREC TER (6th stop). Take the exit to KAROLY KORUT and turn left to KIRALY UTCA. From there walk down the street 300 meters. ++ From the AIRPORT ++ There is two option to come to the hostel from the airport: Take bus 100Eto the final stop (DEAK FERENC TER). When you get off from the bus turn left, and then take the first street on the right (KIRÁLY UTCA). From there walk down the street 300 meters. PLEASE NOTE: This bus costs 900 HUF and you need to buy the special airport- city center shuttle ticket. OR Take bus 200E to the final stop (KOBANYA-KISPEST), then Metro line 3 (blue line), direction UJPEST-KOZPONT, get off at DEAK FEREC TER. Take the exit to KAROLY KORUT and turn left to KIRALY UTCA. From there walk down the street 300 meters. Do you arrive late? From 11:00 p.m.to 1:00 a.m. bus 200E, from 1:00 a.m. to 4:00 a.m. night bus number 900 operates between Budapest Airport Terminal 2 and the South Pest bus garage. It is possible to change to night buses 950 and 950A, operating to the inner city. 950 brings you to Deák Ferenc square, and from there is just 5 minutes walk the hostel. A taxi will take you here for around 7000 HUF (23 €) IMPORTANT: for public transport, you need a ticket each time you get on a bus, tram or metro, even when you change lines. Tickets are sold at public transport stations, newsagent kiosks. A single ride costs 350 Forint (about 1,20 Euro). Never forget to validate your ticket! The metro runs between 4:30 am and 11:20 pm.
Price from €8.91 per person
Activities & Day Tours
Boat Dinner
This river cruise allows you to glide past major attractions such as the Budapest Parliament, Gellert Hill, the Buda Castle District and Margret Island, all while tucking in to a buff et dinner of local Hungarian specialties. With live music on board, this two hour cruise is the perfect way to see the magical city of Budapest as it lights up.
Operated by EUROPA RENDEZVENY
Busabout Price: €48
Normal Price: €52
Alternative Walking Tour
The tour starts in the centre of the city but quickly heads away from the main tourist hangouts and stumbles into Budapest's alternative Jewish district. You'll visit a mixture of arts and culture centres, abandoned synagogues, independent galleries, community spaces, music venues, theatres, and make a stop for a coff ee or beer in an art and coff ee collective or a ruin bar.
Operated by ALTERNATIVE BUDAPEST
Busabout Price: €14
Normal Price: €16
Bike Tour
Budapest's original and most renowned biking tour is an innovative, entertaining, easy and relaxing way to see mostly all the city's sights in a more intimate way through our grand roads and bike pathways. An excellent way to fi rst get orientated with the city and its history before heading out on your own to explore.
Operated by ALTERNATIVE BUDAPEST
Busabout Price: €24
Normal Price: €26
Must See & Do in Budapest
The City
Everyone loves Budapest, and for good reason. For the architecture, romance and potent palinka. For the rickety trams and hot springs combined with a sad history, spoken by a beautiful but impenetrable language, and for a people who live life to the fullest. Witness the bullet holes and shrapnel pockmarks on buildings from WWII and the 1956 Uprising. Float past the glittering lights of Parliament House on the Danube. Budapest is a story that needs to be told, and one you will never forget.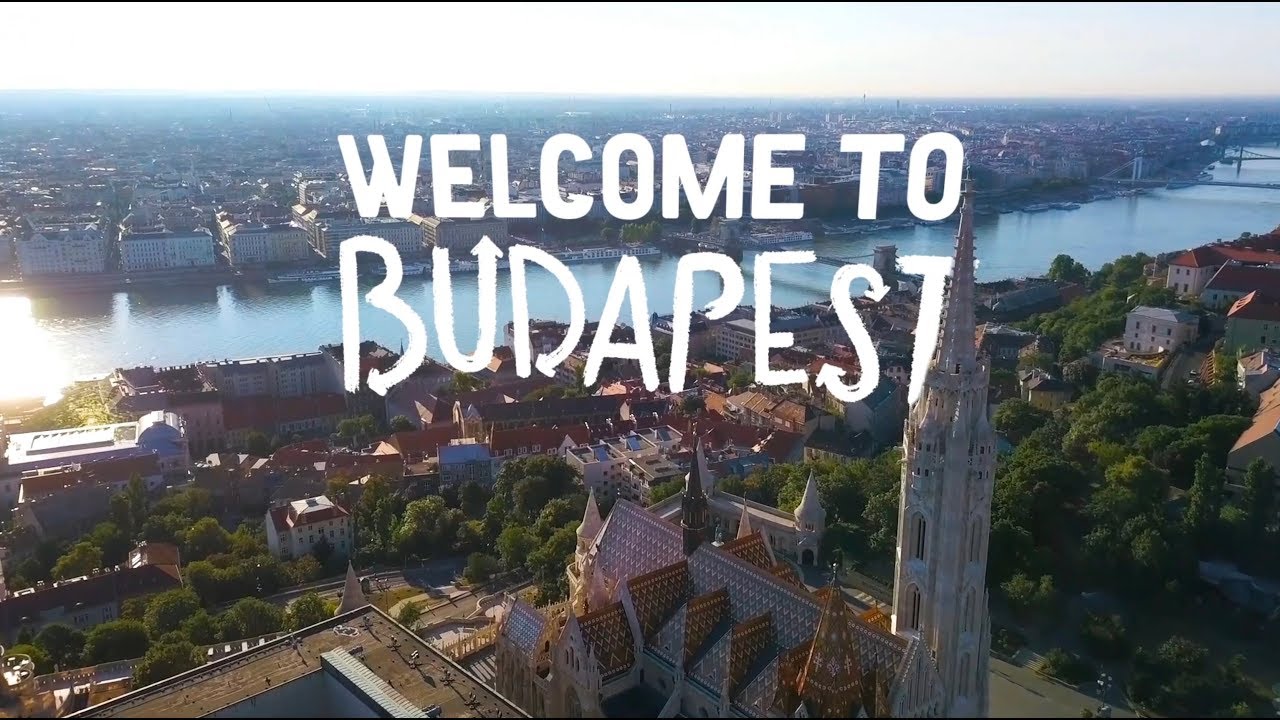 Top things to see
Buda Castle Hill The historical palace complex of Hungarian Kings, the view from up here will also knock your socks off
St. Stephens Basilica Basilica named for St Stephen, the first King of Hungary. His mummified right hand is said to be housed in the reliquary.
Parliament Building The third largest parliament in the world, it's the seat of the Hungarian National Assembly and also houses the crown jewels.
Széchenyi Baths/Bath Houses A trip to the baths is essential in this city, built over almost 125 thermal springs. The Szechenyi Bath House is one of the biggest and best.
Central Market This restored neo-gothic hall is where you can try a lot of Hungarian specialties and pick up souvenirs.
FOODS TO TRY:
Langos
The quintessential Hungarian street snack, langos is a piece of deep fried bread normally served with sour cream and cheese, though there are other toppings available too.
HIDDEN GEM:
Cave Church
Sealed for years under the Communist government, since 1991 the cave church under Gellert hill has been open and under the care of the Pauline monks. The main attraction is the Black Madonna.