Timetable & Pick-up Location
Route runs between 01 May - 30 Sep, 2020. Next departure is on Fri, 1 May.
12:45pm

Bruges

pick-up
18:00pm Amsterdam drop-off
Approx duration 5h15m. Coaches will pick-up passengers every 2 days.
---
Coach meeting point
St Christopher's Inn Bruges Langestraat 133/137, 8000 Brugge, Belgium
Busabout hand picks accommodation partners based on strict requirements to ensure our customers get the best possible experience.
Activities & Day Tours
Flanders Fields
Never conquering but always conquered, Belgium has always been the punching bag of great nations. Your guide takes you to discover restored trenches, stroll amongst eerily quiet war graves, clamber over craters on the preserved Hill 60 battlefield and pay homage to the monuments erected in memory of British Forces. You will also visit the city of Ypres, which was rebuilt to medieval plans after being totally flattened in WWI.
Operated by QUASIMODO FLANDERS TOURS
Busabout Price: €55
Normal Price: €69.50
Border by Bike
The ideal afternoon escape from the city. Have a great time riding through the flattest countryside you've ever seen along waterways aligned with thousands of poplar trees, through quaint Flemish villages and polders farmland dotted with windmills. We visit the old port-city of Damme, once a cosmopolitan city, now an artistic retreat! Duration: 4 hours.
Operated by QUASIMUNDO BIKE TOURS BRUGES
Busabout Price: €25
Normal Price: €28
Bruges by Bike
Discover the hidden secrets ordinary tourists never get to see on foot. Our experienced local guides will lead you down ever-winding backstreets, into the old parishes, past windmills, medieval fortifications and along peaceful waterways, with numerous stops along the way to relay fascinating stories about the medieval times' many hardships. Plus we'll stop for an included local beer.
Operated by QUASIMUNDO BIKE TOURS
Busabout Price: €25
Normal Price: €28
Must See & Do in Bruges
The City
Bruges dreamily evokes a world long since gone. In the 14th century, Bruges was one of Europe's leading trade centres. But during the following century, the waterway linking the city to the sea silted up. Despite attempts to build a new canal, Bruges' economic lifeline was gone. Traders and townsfolk abandoned the city, leaving it suspended in time.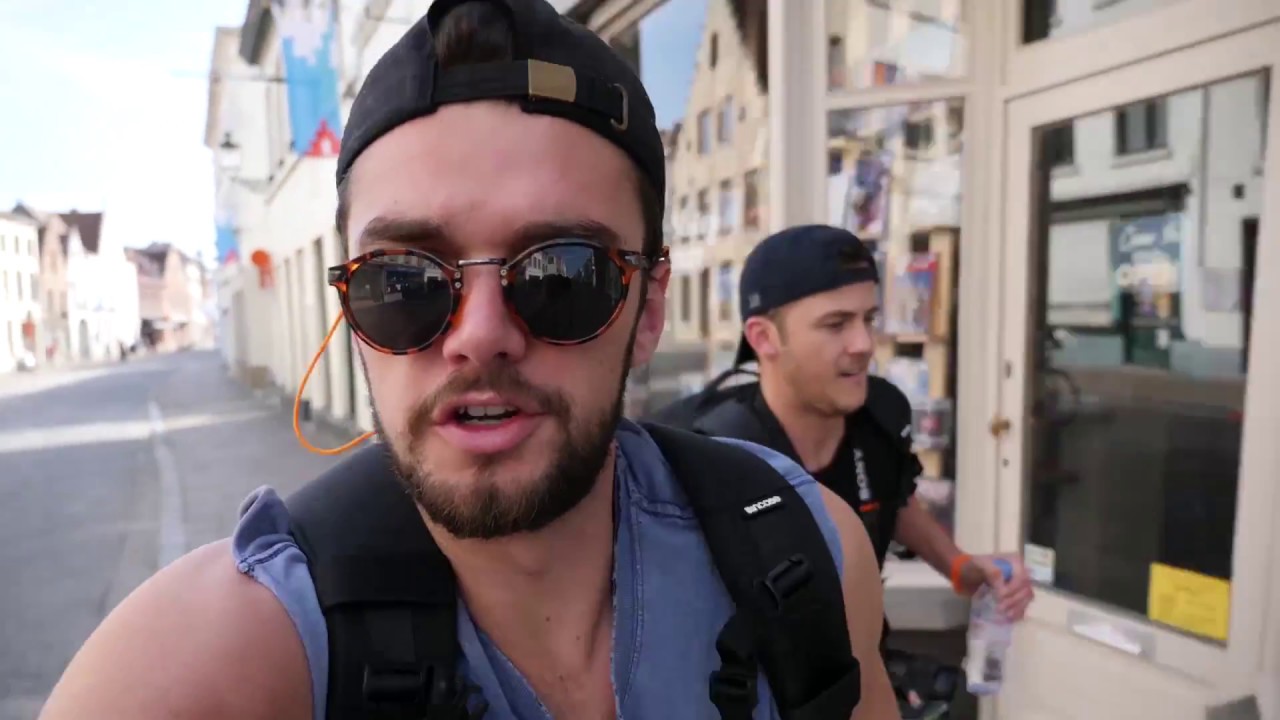 Top things to see
Markt The Market Square , in the shadow of the majestic belfry tower, was the scene of medieval festivals, fairs, tournaments, uprisings and executions. Today it's the centre of town, and Wednesday is market day.
Belfort/Belfry The most important of Bruges' towers stands 83 metres tall. It houses, amongst other things, a carillon with 47 melodious bells. Climbing the 366 steps will reward you with a panorama of Bruges and surrounds.
Church of our Lady The 115.5 metres high brick tower of the Church of Our Lady is a perfect illustration of the craftsmanship of Bruges' artisans. The church displays a valuable art collection: Michelangelo's world-famous Madonna and Child, countless paintings, 13th-century painted sepulchres and the tombs of Mary of Burgundy and Charles the Bold.
Burg Square One of the earliest inhabited places in the city, the buildings in Burg square represent a variety of architectural styles which includes what is perhaps the most beautiful building in Bruges, the Gothic Town Hall or Stadhuis.
De Halve Maan Brewery The 'Halve Maan' (Half Moon) is an authentic and historic brewery in the centre of Bruges. This 'home' brewery is a family business with a tradition stretching back through six generations to 1856.
FOODS TO TRY:
Frites
No trip to Belgium is complete without eating frites (fries) from a cone with mayo, and sampling some chocolate from one of the many fine chocolatiers throughout the town.
HIDDEN GEM:
The Lucifernum
This private home originally housed the Freemasons during Napoleon's era, but the current owner has turned it into a living cabinet of curiosities. It's open to the public on Sundays if you dare to enter the self proclaimed vampire's den..