Timetable & Pick-up Location
Route runs between 02 May - 01 Oct, 2020. Next departure is on Sat, 2 May.
08:00am

Amsterdam

pick-up
18:00pm Berlin drop-off
Approx duration 10h. Coaches will pick-up passengers every 2 days.
---
Coach meeting point
ClinkNOORD Badhuiskade 3, 1031 KV Amsterdam, Netherlands
Busabout hand picks accommodation partners based on strict requirements to ensure our customers get the best possible experience.
Activities & Day Tours
Countryside Bike Tour
Explore the greener corners of Amsterdam you wouldn't discover on your own! Your expert guide will navigate you through the lowlands where you will be blown away by breath-taking landscapes. Have a look at traditional farms, be impressed by how the Dutch have expertly managed flooding (one third of the Netherlands lies below sea level), learn about their delicious cheese and marvel at the tallest wooden windmill in the country.
Operated by Sandemans New Europe
Busabout Price: €22
Normal Price: N/A
City Bike Tour
No visit to Amsterdam is complete without coasting along the city's canals by bike. From windmills and breweries to picturesque views of the canals – you will take in all the important sights on this easy-riding two-hour tour. Do as the Dutch do and take in this beautiful city on two wheels!
Operated by Sandemans New Europe
Busabout Price: €22
Normal Price: N/A
Free Walking Tour
This FREE walking tour covers the main sights of Amsterdam's inner city. Experience the history of this city, from its start as a muddy village on the River Amstel, to how it became the most important trading city in Europe. From the wild history of prostitution and drug decriminalization, to the tragedy of Anne Frank's story and Nazi occupation, this tour is the perfect introduction to Amsterdam.
Operated by Sandemans New Europe
Busabout Price: FREE (tips-based)
Normal Price: N/A
Red Light District Walking Tour
Join an experienced guide who will steer you through the diverse life along the streets of the Red Light District. Discover what Amsterdam's oldest and most controversial neighbourhood has to offer - from coffee shops to sex theatres and fetish stores, find out the realities and fictions of one of the most popular attractions in Europe.
Operated by Sandemans New Europe
Busabout Price: €14
Normal Price: €16
Alternative Amsterdam Tour
Delve into the real Amsterdam - the side of the city that locals love, and that visitors come to experience. Explore the origins of Amsterdam's society, such as the post-WWII housing crisis that began today's current phenomenon of living in boats or in squats, and the counter-culture movements that developed into today's unique atmosphere, including the city's most famous coffeeshop, and the street art hidden in the city centre.
Operated by Sandemans New Europe
Busabout Price: €12
Normal Price: €14
Must See & Do in Amsterdam
The City
Amsterdam is a top contender in Europe's beauty pageant, it's right up there with Venice and Paris but will never win it: it's too busy with funky mellow bars and unparalleled nightlife. Amsterdam has always been like this, ever since the Golden Age, when it led European art and trade. Centuries later, in the 1960s, it again led the pack – this time in the principles of tolerance, with broad-minded views on drugs and same sex relationships taking centre stage. Wander the 17th-century streets, tour the iconic canals, stop off to enjoy a masterpiece, discover a funky shop and taste cuisines from all over the world.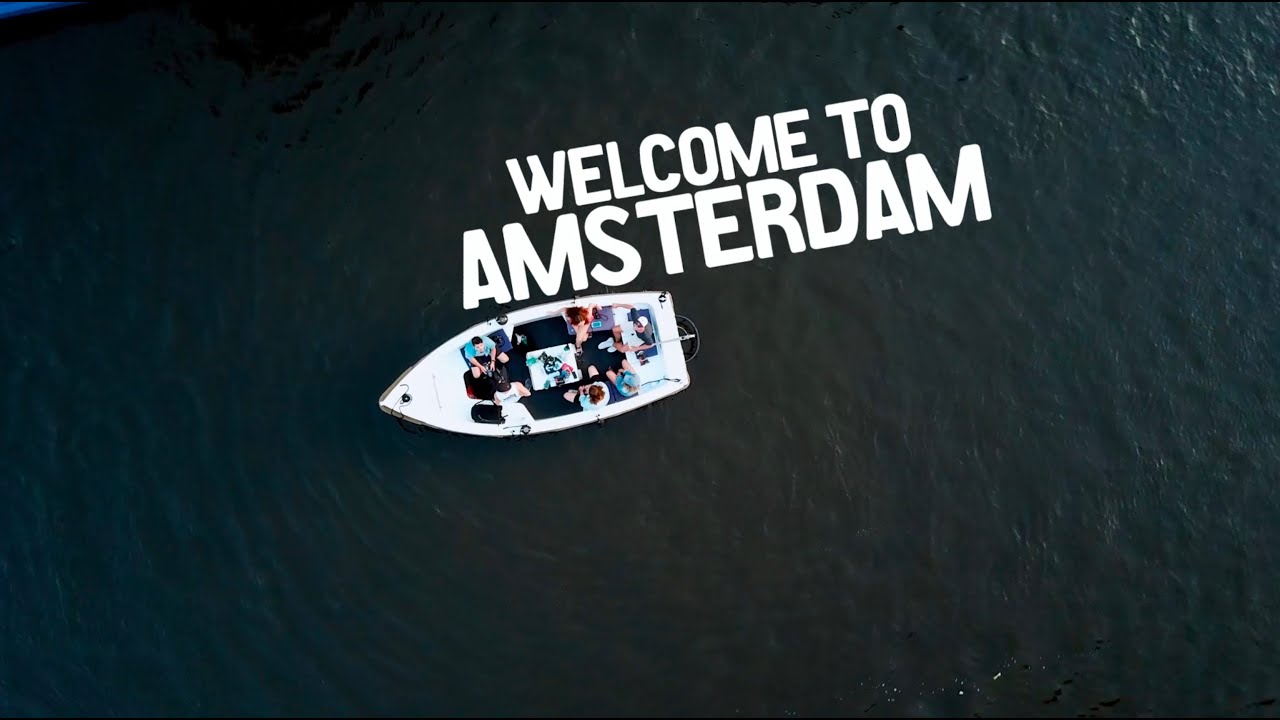 Top things to see
Museum of Prostitution Learn about Amsterdam's unique approach to and tolerance of the world's oldest profession.
Heineken Experience Explore the history of the beer giant in a former brewery, with a tasting to finish.
Anne Frank Huis Museum based in the original house where the Frank family, alongside several others, hid from Nazi persecution for two years before they were discovered.
Rijksmuseum, Museumplein The Dutch national museum tells the story of the arts and history of the city. It's located in museum square and surrounded by other museums such as the Stedelijk and Van Gogh.
Bloemen-markt The world's only floating flower market.
FOODS TO TRY:
Stampot
The traditional Dutch dish of mashed potatoes, vegetables and sausage.
HIDDEN GEM:
Fresh Stroopwafel
Supermarket varieties abound, but real deal stroopwafel (caramel waffle) is harder and harder to find these days. Albert Cuyp market not only has a fresh stroopwafel stand, but is also located in the hip De Pijp district, perfect for bar hopping or a spot of vintage shopping.