Timetable & Pick-up Location
Route runs between 06 May - 05 Oct, 2020. Next departure is on Wed, 6 May.
10:00am

Orvieto

pick-up
12:15pm

Siena

optional stop
15:00pm Florence drop-off
---
Orvieto pick-up & drop-off point and the recommended accommodation details is coming soon. Use the below information as a guide on what to expect.
Coach meeting point
Funicular Ticket Office Via della Pesa, 27, 05018 Orvieto Scalo TR, Italy
from €25.00
Not Confirmed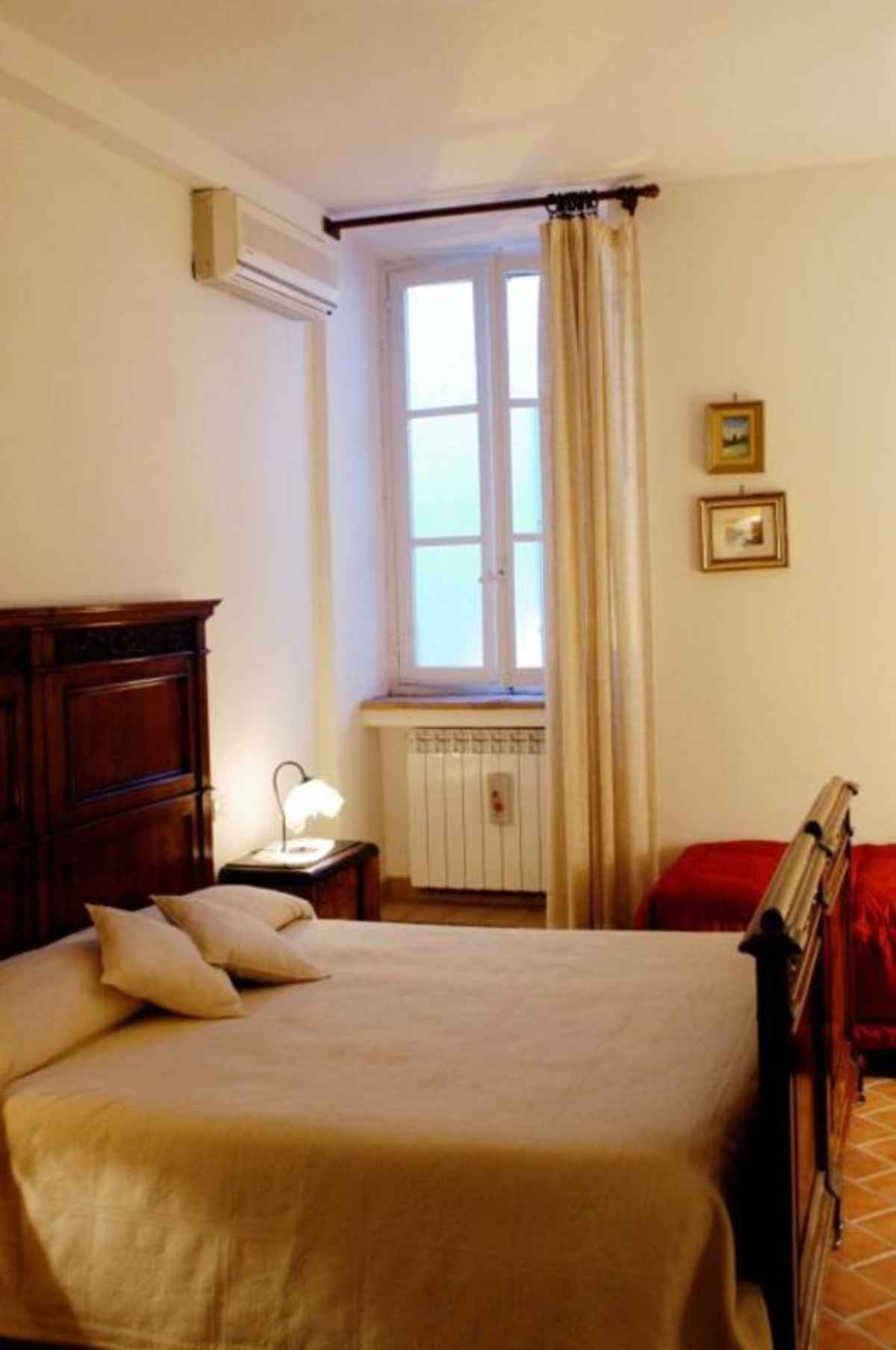 Affittacamere Valentina
We recommend you stay with Affittacamere Valentina. Rated 91% on Hostelworld.
The B&B is locate d behind the big staircase of Piazza del Popolo right in the centre of the… See all included services and facilities
Busabout hand picks accommodation partners based on strict requirements to ensure our customers get the best possible experience.
Affittacamere Valentina
In the heart of the historic centre of Orvieto, among the quiet and picturesque alleys, stands our house, Affittacamere Valentina. We are conveniently located near historical and cultural attractions, just a few steps away from the Duomo (20mt) and the Palazzo del Capitano del Popolo. The bedrooms, which are sound proof have been recently re-modelled and include free wireless, private bathrooms, showers, hairdryers, air conditioning, TV, your choice of single or double beds and a private entrance. Our family run accommodation makes you feel the warmth and welcome of Italian hospitality and we are always ready with information, if desired. Everyone who stays at Valentina's will enjoy a relaxing, unique holiday: immerse yourself in the local culture, and make it your home! Fall in love with Orvieto's art, history, cultural events, shopping, cafes, wineries, trattorias and restaurants and nightclubs and don't miss the local cuisine and the great wines! Orvieto, thanks to its position, is also the perfect base for visiting the most beautiful localities and art towns of Umbria, high Latium and low Tuscany. Rome is 1 hour by train and Florence is 1.5 hours by train. Note: 7 Days cancellation policy
Service and Facilities
• Air Conditioning
• Breakfast Not Included
• Cable TV
• Café
• Cots available
• Free City Maps
• Free Internet Access
• Free WiFi
• Hair Dryers
• Housekeeping
• Self-Catering Facilities
• Laundry Facilities
• Linen Included
• Luggage Storage
• Minibar
• Tea & Coffee Making Facilities
• Towels Included
• Wi-Fi
General Information
Check-in: 13h —21h
Starting from 15th April tourist pay the city tax amount of euro 2,20 per person per day for the first 5 staying days, then for longer stay nothing is due,, children under 12 years don't pay the tax. Note: 7 Days cancellation policy Air conditioning and private parking are on request and extra charge. Free wireless in the rooms. Frigobar available in the rooms.
Address and Location
Via Vivaria 7, Orvieto, Italy
Orvieto is situated in Umbria (central Italy) halfway between Florence and Rome. It is very easy to reach either by car or train. By Car: From the Autostrada del Sole A1 , exit to Orvieto. Orvieto is 120 Km (75 miles) north of Rome and 160 Km (100 miles) south of Florence. By Train: Orvieto is on the main Italian Railway link: Milano-Roma. Trains leave Rome every 2 hours during the day. Once you reach the Station in Orvieto you can take the Funicolare for one stop to Piazza Cahen, then take a minibus in the direction of Piazza Della Repubblica and stop in Piazza Corsica where you will find our street.
Price from €25.00 per person
Must See & Do in Orvieto
The City
Perched atop a dramatic clifftop of ancient volcanic rock, with the Umbrian countryside sprawling in all directions below, Orvieto is everything an Italian hill town should be; quiet and peaceful, with shady, jasmine-scented cafés and squares just waiting for you to take a seat and soak up the atmosphere. Or if it's too hot out, you could make like a rabbit and explore the underground warren of medieval tunnels carved into the volcanic hillside. The zebra striped cathedral is an absolute must too.
Top things to see
Duomo This 14th century Roman Catholic cathedral is one of the most spectacular in Italy. Its Capello di Madonna di San Brizio contains Luca Signorelli's Last Judgment, considered by many to be his masterpiece.
Orvieto Caves Underground cave network beneath the city which the locals have used for various purposes like air raid shelters during WWII.
St Patrick's Well Dating back to 1537, the largest of the town's subterranean wells measures 62-meters-deep and has two spiral staircases, one for descending and one for ascending, that provided residents essential access to the water source at its base.
Torre del Moro The 13th century clock tower chimes on the hour, half and quarter hours, so you'll never need a wristwatch. Climb the 270 stairs to the top for a bird's eye view of Orvieto's terracotta rooftops and surrounding countryside
La Rocca/Fortress of Albornoz A former 14th century fortress that today serves as the town's public gardens.
FOODS TO TRY:
Pigeon
Pigeon and dove are both traditionally widely used in Orvieto cooking, and palomba alla leccarda is a pigeon casserole with wine and olives that's very typical of the town's culinary traditions. Alternatively try some umbricelli pasta, made using only flour and water, which was invented here.
HIDDEN GEM:
Crocifisso del Tufo Etruscan Necropolis (Etruscan Tombs)
One of only two Etruscan necropolises in Umbria, it dates back to the mid-6th century B.C. and is an enlightening example of the engineering superiority of this ancient but highly advanced civilization.